The ninth China surveying and mapping geographic information technology equipment expo has been successfully concluded, if National Day 11 is the carnival of the people of the whole country, then this expo is the feast of the surveying and mapping industry. As one of the most recognized industry expo events in the domestic industry, China surveying and mapping geographic information technology equipment expo, in this year's exhibition site of more than 25,000 exhibition area brought together more than 230 domestic well-known surveying and mapping enterprises to participate in the exhibition, each enterprise competing to show the top equipment, in the exhibition site show the power, to earn enough eyeballs.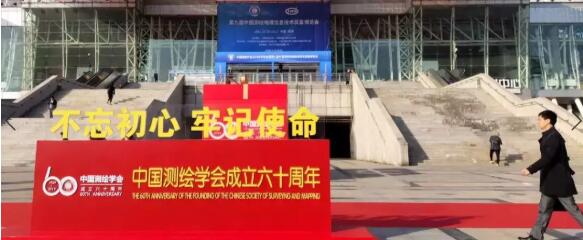 Exhibition site map
As one of the specially invited exhibitors of this exhibition, feiyan Remote sensing has welcomed numerous customers to visit and consult in just three days. One of the core businesses of this exhibition is lidar Aerial photogrammetry service, which has won the honor of full field traffic, gained the most attention and the best reputation, and fully demonstrated the strength of its own Aerial photography equipment and equipment support capability of flying yan Remote sensing!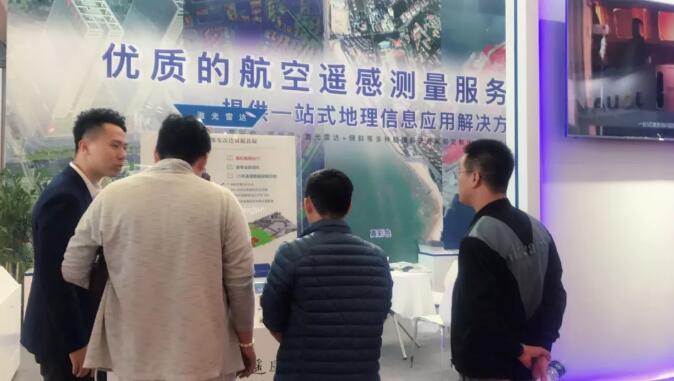 General manager zhao introduced lidar business to the leaders
The RIEGL vq-1560i is the most advanced airborne lidar in the world, with a new dual-channel system with ultra-high performance, high integration and calibration. Its unique full waveform processing technology provides superior multi-target detection and multi-beam transceiver (MTA) capabilities. Powerful real-time waveform processing, can complete the full waveform or waveform intelligent record, get the accurate information of each target.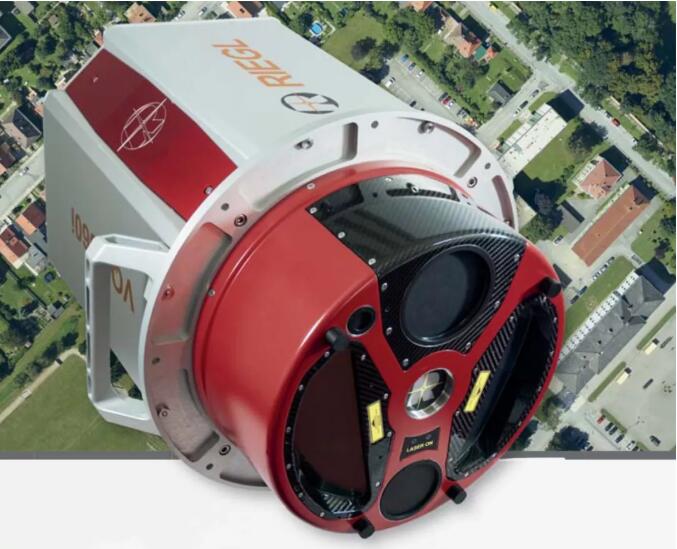 RIEGL vq-1560i airborne lidar
The RIEGL vq-1560i has a maximum laser emission frequency of up to 2 million Hertz, an effective ground measurement speed of 1,330,000 points per second, a maximum altitude operating range of 300-5500 meters, and a 600 Hertz scanning frequency suitable for different aircraft to obtain both true color and hyperspectral images at the same time! The laser-scanning system, capable of flying at different altitudes and capturing a wide range of high-density point clouds, is particularly suited for Aerial mapping of very large areas and complex urban environments. In addition, it can also make effective flight plans for users in complex terrain, improve flight efficiency and ensure flight safety.
Major application areas
| | |
| --- | --- |
| 1 | Very large area/high altitude mapping |
| 2 | High density point cloud mapping |
| 3 | Mapping of complex urban environments |
| 4 | City modeling |
| 5 | Ice and snow mapping |
| 6 | Lakeside bank survey |
| 7 | Agricultural and forestry surveys |
| 8 | Corridor of surveying and mapping |

Aerial power
(1) 80 experienced engineers and analysts specializing in LiDAR data acquisition and data processing.
(2) Two state-of-the-art applications of the RIEGL vq-1560i LiDAR airborne LiDAR measurement system provide the best scan density and quality in the industry.
(3) State-of-the-art data processing systems, including clustered servers, petabyte storage environments, more than 200 terminal servers, more than 3,000 threads, and various LiDAR software that produce different LiDAR data products.
(4) Self-developed project management system, from quality and schedule management project.
(5) Largest single LiDAR project executed: approximately 60,000 square kilometers.