With the theme of "promoting high-quality development and writing a new chapter of the industry", China geographic information industry conference 2019 was held in zhuhai, guangzhou on July 24, aiming to promote high-quality development of the geographic information industry and promote the wide application of geographic information in the construction of the guangdong-hong kong-macao greater bay area.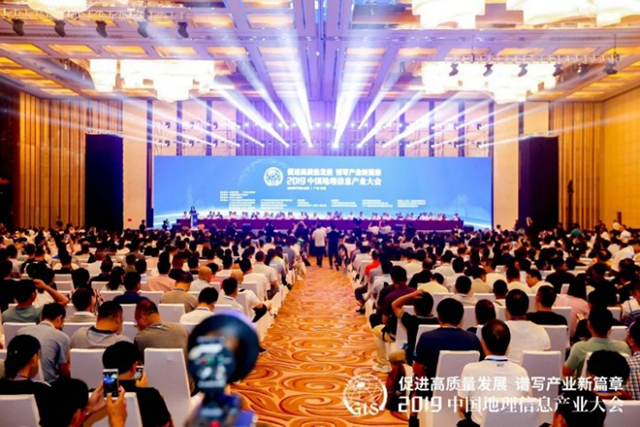 According to the report on the development of China's geographic information industry (2019) released at the conference, China's geographic information industry produced an output value of 595.7 billion yuan in 2018, with a year-on-year growth rate of about 15%. China's geographic information industry has entered the transition stage of high-quality development.
Guided by the ministry of natural resources and the government of guangdong province, the conference was hosted by China geographic information industry association.
Conference, recognition of the geographic information science and technology progress prize of 2019 and 2019 outstanding engineering, geographic information industry issued the 2019 China's geographic information industry enterprises, the most dynamic list, such as small and medium-sized enterprises, high-end BBS held the geographic information industry, a rookie, and natural resources informationization construction, satellite data, wisdom city construction, the geographic information emergency safeguard, automatic driving, high and new technology and equipment, application of unmanned aerial vehicle (uav) 17 points and BBS, industry experts and entrepreneurs from all walks of life around different theme made more than 130 report.
According to the official review and assessment of the China geographic information industry association, 100 enterprises have been selected as the most dynamic smes in China's geographic information industry in 2019. Among them, feiyan Remote sensing was awarded "the most dynamic smes".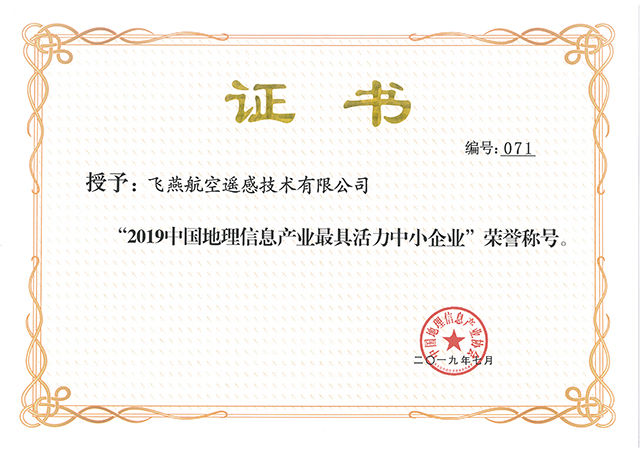 In the announcement of outstanding engineering of geographic information industry in 2019, feiyan Remote sensing won both "silver award" and "bronze award".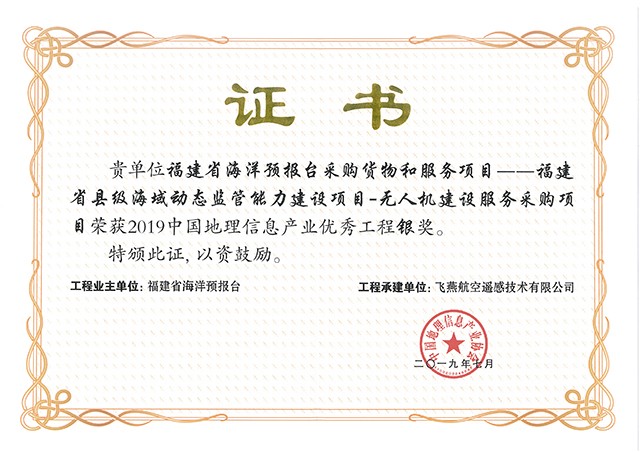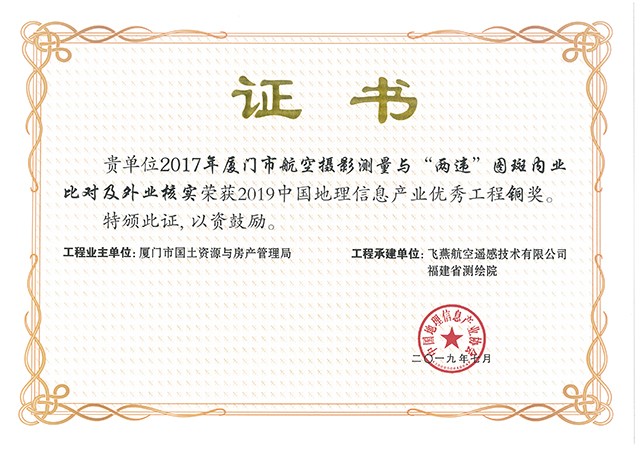 Established in 2003, feiyan aviation Remote sensing is a high-tech enterprise with five class a qualifications of surveying and mapping in Aerial photography, photogrammetry and Remote sensing, geographic information system, engineering surveying and real estate surveying and mapping.
Adhering to the tenet of "high technology, high efficiency and high quality", we are committed to digital Aerial photography, high-precision DEM, DOM, DSM and DLG production, Remote sensing image data processing, geographic information software development, digital city 3d production and GIS application services. Business coverage mapping, land, urban planning, agriculture and forestry, transportation, power, water conservancy, Marine, environmental protection, public security and other fields.
Looking forward to the future, feiyan Remote sensing will not forget the original intention, forge ahead, and colleagues in the field of information work together, continue to write a brilliant chapter of the geographic information industry.
Copyright notice: this article is partly from the Internet. For the purpose of transmitting more information, the copyright belongs to the original author and publishing media. If the pictures or words in this article infringe on your rights, please contact us.