In order to promote employees to have a more comprehensive and systematic understanding of the company's culture, development and advantages, popularize professional mapping knowledge, enhance employees' sense of belonging, and enhance the cohesion of the enterprise, recently, feiyan Remote sensing held a large-scale employee training in the headquarters, invited the directors of each branch to participate in the training, and organized the examination.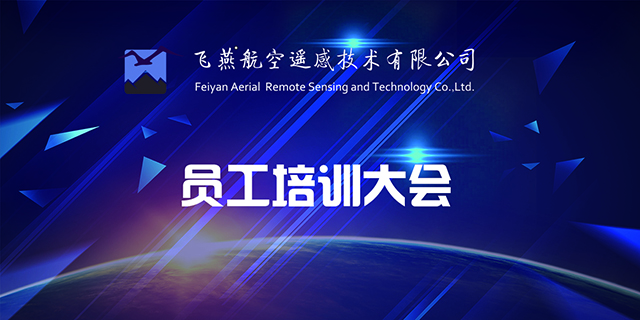 The training will last for three days, covering the work and business of all departments.
The company attaches great importance to the training. The head of each department carefully prepared for the training content, some of the information for detailed and even prepared to the early morning, dedication, for which admiration.
All the members are in place, first of all to watch the company's promotional video, we focus on the qualifications and honors received by feiyan, the main business involved, aviation photography service industry scope and performance, as well as the establishment of each branch.
At the beginning of the training, the chairman of the company attended and gave a speech for the opening of the training camp.
To all the members told about the development of flying yan Remote sensing from the beginning to the present scale.
For the purpose of high-tech, high efficiency, high quality, as one of the earliest introduction of aerial apparatus become Aerial photography pioneer, using advanced acquisition ability, experienced team of aerial made in multiple projects make it shocked the industry efficiency of Aerial photography, makes the swallow in national geographic information bureau of surveying and mapping aerial performance ranked fourth in the integrity.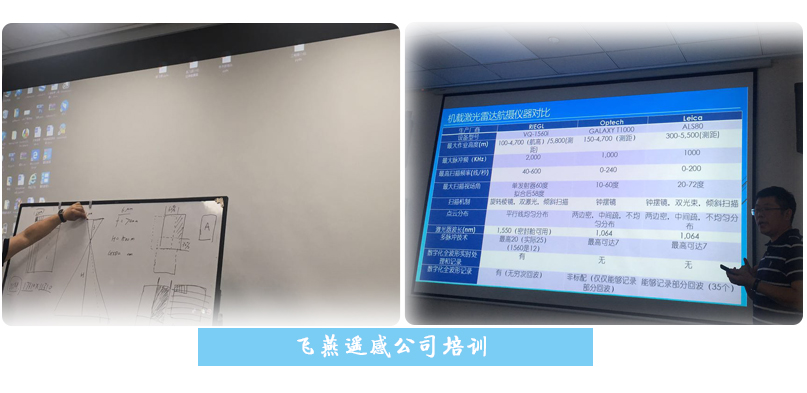 After the opening speech of the training camp, the leader of the technical department will conduct the basic training for everyone, including the introduction of surveying and mapping, Aerial photogrammetry and typical digital Aerial photography cameras.
In addition, the emphasis is on the explanation of the Aerial photography instruments used by our company, from frame Aerial photography, tilt Aerial photography to airborne laser radar Aerial photography and uav Aerial photography.
The whole training is from simple to deep and full of emotion. When encountering the knowledge points with strong specialization, the leaders of the technical department specially selected the easy-to-understand language and combined with the actual situation to illustrate, and also Shared with everyone the mature and valuable technology and practical experience accumulated for many years.
The atmosphere of the scene is positive and active, branch manager speak enthusiastically to raise questions, are in the strict general answer suddenly enlightened.
At the end of the first day of training, all the members attended the examination of the training content.
Review a full day of training dry goods, benefit, full load.
(to be continued)
Copyright notice: this article is partly from the Internet. For the purpose of transmitting more information, the copyright belongs to the original author and publishing media. If the pictures or words in this article infringe on your rights, please contact us.